Buyers
 My House Real Estate Services for Buyers
   My Real Estate team and I have helped a multitude of buyers locate and purchase beautiful homes. We have extensive knowledge about the locations and characteristics of homes in the area.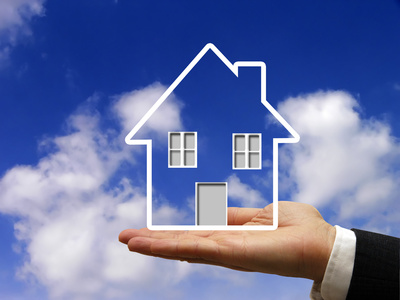 My House Real Estate Advantages for Buyers
 Experience
  I have done many transactions involving significant properties to know what to look for. I understand the procedure and we are skilled negotiators. I know the contractual requirements here in Florida that will protect you throughout the entire process.
 Knowledge
   My experience with purchasing, remodeling  and the characteristics of specialty homes allows me to give you essential information about your future real estate investment. I will do price comparisons with similar properties and suggest Inspectors who are familiar with these special properties. My knowledge will make you an educated buyer in order to make important decisions throughout the entire purchase process, and beyond. It helps to have pros in your corner, someone who knows the ins and outs of the industry and the area.
Technology
   Our buyers are informed of new properties over the Internet the second they become "active", and in many cases, in advance. All paperwork signing can be handled paperless and electronically. Each customer can receive documentation of their transactions burned in PDF form on their own personal CD.
Resources
   I have all necessary contacts to assist you in every phase of your transaction, from ethical and competitive lenders to experienced and thorough inspectors, designers, professional and licensed contractors and landscapers. Our assistance extends beyond the purchase process to help you convert the property into your own personal environment.
Start your home search right NOW!
http://www.homesinmerrittislandflorida.com/
It is best to use a Realtor that knows the areas you are interested in. Being an expert agent here in Merritt Island Fl, I am very knowledgeable about the houses for sale near me and my work area in which I live and work. My extensive knowledge of Merritt Island Fl homes for sale can help you narrow your search with all of the options of houses for sale in the area. You want a home, not just a house. Rarely are you just going to Google homes for sale near me and then leave out the front door of your home, get in your car and drive around the area you want to live and look at houses for sale on the MLS around say Merritt Island Fl and just happen to find your next home that is for sale without any research. It can happen but without having a knowledgeable Realtor that knows all about Merritt Island homes for sale who has the ability to find houses for sale that fit your criteria and preferences.
I also have a great blog that helps buyers and sellers with information before you start your search for example houses for sale near me or homes for sale or Merritt Island homes for sale. The blog has tips about the MLS listing service to articles on how to find a Realtor or just getting you home ready for sale. My other subject I enjoy writing about is stuff for first time home buyers. From the basics and beyond my blog will help you.
Before you put your home for sale by a Realtor who puts your home on the MLS in the Merritt Island area, I recommend that you take your time and research how to find a Realtor that meets your expectations and needs. There is a lot more to selling a house than putting your home on the MLS. There are subscription websites that you Realtor can subscribe to that has a feature that takes houses for sale by the Realtor's MLS and puts it out to over 350,000 websites so when someone searches Merritt Island homes for sale or houses for sale near me or houses for sale etc. for example, that the search results can put your house at the top of a search in Merritt Island area for example on those websites due to the traffic. So when you want to put your home up for sale, you need to make sure the realtor has all the tools that help with houses for sale website exposure. My website has a Search page where you can look for houses for sale. It has a great feature where you can look for homes for sale near me. It does default to Merritt Island Fl but it can be zoomed out to see other houses for sale outside of Merritt Island Fl as well. When you put your home up for sale, you should research what other houses for sale in your area on the MLS so see what your home would be competing against. Once you research other houses for sale near you then you can keep tabs on their prices with my market snapshot tool so you can keep on top of price changes or which home is no longer for sale. It's a great tool to keep in your back pocket while your home is for sale.